Dear Friends,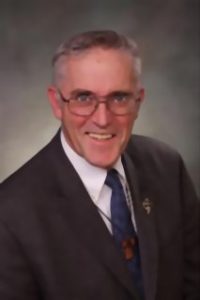 Something exciting is going on in Casper and we want to make sure that you know about it.  Pastors and pro-life leaders will be standing together for Wyoming's first "40 Days for Life".
40 Days for Life is a peaceful life-saving prayer project that will take place here in Casper from September 28 through November 6.
We hope that faith communities throughout Wyoming will be able to join us in prayer as we unite with many other cities across our nation for a peaceful, prayerful, simultaneous pro-life outreach.
40 Days for Life is a focused pro-life campaign that has demonstrated measurable life-saving results. So far, 40 Days for Life campaigns have been conducted in 636 communities in 36 nations. More than 11,700 children have been reported as saved from abortion. Local abortion numbers have dropped – as much as 28%. Post-abortive women (and men) are finding healing and forgiveness. In each city, hundreds — more than 1,000 in some cases — are getting involved with local life-saving ministry efforts for the first time.
40 Days for Life is a cross-denominational, faith-based effort made up of three key components:
Prayer and fasting: Inviting people of faith throughout our city to join together for 40 days of fervent prayer and fasting for an end to abortion
Peaceful vigil: Standing for life through a 40-day peaceful, prayerful, public witness outside the local Planned Parenthood at 1945 Westwood Hill; just off of CY Avenue
Community outreach: Taking a positive, upbeat pro-life message to every corner of Wyoming through media efforts, church presentations, door-to-door advocacy, and public visibility
Your prayers and if possible your participation in our peaceful vigil would be greatly appreciated.
Please pray with us:
For the workers who provide abortion services in our state
That politicians might have the courage to stand against the culture of death
That Wyoming will once again be a state that respects all human life
For mothers and their babies who are at risk
That this effort will mark the beginning of the end of abortion and renewed culture of life in Wyoming
We must speak up for those who cannot speak for themselves – especially innocent children in the womb and their mothers.  I would love to hear your thoughts regarding Casper 40 Days for Life.
You're welcome to contact Leann or myself at home at 237-3174 or my cell phone at 267-3676.  Or email us at histrees@hotmail.com.  I look forward to hearing from you!
Blessings in Christ Jesus,
Bob Brechtel
To learn more about the plans for the forthcoming coordinated effort, you can visit: www.40daysforlife.com .
40 Days for Life – The Beginning of the End of Abortion
40 Days for Life is the largest internationally coordinated pro-life mobilization in history, helping local communities end the injustice of abortion.