This is How Politics Works
This is how politics works;
I told my son "I want you to marry a girl of my choice!"
He said, "NO!"
I told him "It's Bill Gates daughter!!!!"
He said, "OKAY!"
Got in contact with Bill Gates and told him, "I want your daughter to marry my son!"
He said "NO!"
Told him my son was the CEO of the World Bank!
He said "OKAY!"
Went to the president of the World Bank and told him to make my son CEO of the bank.
He said "NO!"
Told him my son was Bill Gates' Son-in-Law!
He said "OKAY!"
And that's exactly how politics works.
Bow Hunter
An avid bow hunter from Michigan, was being interviewed by a liberal journalist who also happens to be an animal rights activist. The discussion came around to deer hunting. The journalist asked, "What do you think is the last thought in the head of a deer before you shoot him? Is it, "Are you my friend?' or is it ' "Are you the one who killed my brother?"
The hunter replied, "Deer aren't capable of that kind of thinking. All they care about is what am I going to eat next, who am I going to screw next, and can I run fast enough to get away. They are very much like the Democrats in Congress."
The interview ended.
U.S. debt
Witnessing the Republicans and the Democrats bicker over the U.S. debt is analogous to watching two drunks argue over a bar bill on the Titanic.
Stamp Won't Stick
The Postal Services created a stamp with a picture of President Obama on it. The Postal Service noticed that the stamp was not sticking to envelopes. This enraged the President, who demanded a full investigation. After a month of testing and $1.73 million in congressional spending, a special Presidential commission presented the following findings:
1. The stamp is in perfect order.
2. There is nothing wrong with the glue.
3. People are spitting on the wrong side.
IDIOT LIST
Number One Idiot
I am a medical student currently doing a rotation in toxicology at the poison control center. Today, this woman called in very upset because she caught her little daughter eating ants. I quickly reassured her that the ants are not harmful and there would be no need to bring her daughter into the hospital.
She calmed down and at the end of the conversation happened to mention that she gave her daughter some ant poison to eat in order to kill the ants.
I told her that she better bring her daughter into the emergency room right away.
Number Two Idiot
Early this year, some Boeing employees on the airfield decided to steal a life raft from one of the 747s. They were successful in getting it out of the plane and home. Shortly after they took it for a float on the river, they noticed a Coast Guard helicopter coming toward them.
It turned out that the chopper was homing in on the emergency locator beacon that activated when the raft was inflated.
They are no longer employed at Boeing.
Number Three Idiot
A man, wanting to rob a downtown Bank of America, walked  into the Branch and wrote this, "Put all your muny in this bag."; While  standing in line, waiting to give his note to the teller, he began to worry that someone had seen him write the note and might call the police before he reached the teller's window.
So he left the Bank of America and crossed the street to the Wells Fargo Bank. After waiting a few minutes in line, he handed his note to the Wells Fargo teller. She read it and, surmising from his spelling errors that he wasn't the brightest light in the harbor, told him that she could not accept his stickup note because it was written on a Bank of America deposit slip and that he would either have to fill out a Wells Fargo deposit slip or go back  to Bank of America.
Looking somewhat defeated, the man said, "OK" and left. He was arrested a few minutes later, as he was  waiting in line back at Bank of America .
Number Four  Idiot
A motorist was unknowingly caught in an automated speed trap that measured his speed using radar and photographed his car. He later received in the mail a ticket for $40 and a photo of his car. Instead of payment, he sent the police department a photograph of $40. Several days later, he received a letter from the police that contained another picture, this time of handcuffs. He immediately mailed in his $40.
Number Five  Idiot
A guy walked into a little corner store with a shotgun and  demanded all of the cash from the cash drawer. After the cashier put the cash in a bag, the robber saw a bottle of Scotch that he wanted behind the counter on the shelf. He told the cashier to put it in the bag as well, but the cashier refused and said, "Because I don't believe you are over 21." The robber said he was, but the clerk still refused to give it to him because she didn't believe him. At this point, the robber took his driver's license out of his wallet and gave it to the clerk. The clerk looked it over and agreed that the man was in fact over 21 and she put the Scotch in the bag. The robber then ran from the store with his loot.  The cashier promptly called the police and gave the name and address of the robber that he got off the license. They arrested the robber two hours later.
Idiot Number Six
A pair of Michigan robbers entered a record shop nervously waving revolvers.
The first one shouted, "Nobody move!". When his partner moved, the startled first bandit shot him.

Idiot Number Seven
Arkansas: Seems this guy wanted some beer pretty badly. He decided that he'd just throw a cinder block through a liquor store window, grab some booze, and run. So he lifted the cinder block and heaved it over his head at the window. The cinder block bounced back knocking him unconscious. It seems the liquor store window was made of Plexi-Glass. The whole event was caught on videotape.
Idiot Number Eight
I live in a semi-rural area. We recently had a new neighbor call the local township administrative office to request the removal of the Deer Crossing sign on our road.  The reason: "Too many deer are being hit by cars out here! I don't think this is a good place for them to be crossing anymore."
Stay Alert! They walk among us … they Reproduce … they Vote and I'm sure that many of them hold elected offices!

Liberals or Lawyers
A guy is looking for a place to sit in a crowded library.
He asked a girl in a university library: "Do you mind if I sit beside you?
The girl replied in a loud voice: "I DON'T WANT TO SPEND THE NIGHT WITH YOU!"
All the students in the library started staring at the guy; he was truly embarrassed and moved to another table.
After a couple of minutes, the girl walked quietly to the guy's table and said with a laugh:
"I study psychology, and I know what a man is thinking. I guess you felt embarrassed, right?
The guy then responded in a loud voice: "$500 FOR ONE NIGHT? THAT'S ROBBERY!"
All the people in the library looked at the girl in shock.
The guy then whispered in her ear: "I study law: I know how to screw people."
Moral to the story, do not elect Liberals or lawyers into political office.
Why We Shoot Deer in the Wild
I had this idea that I could rope a deer, put it in a stall, feed it up on corn for a couple of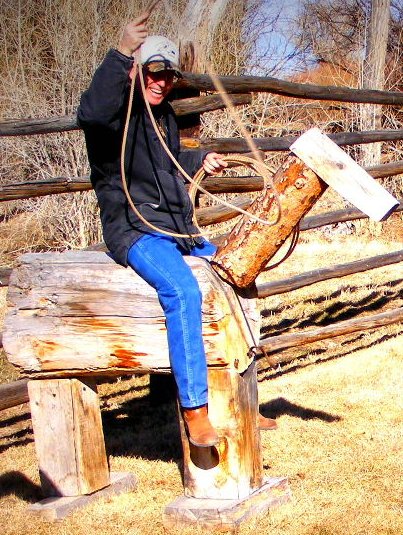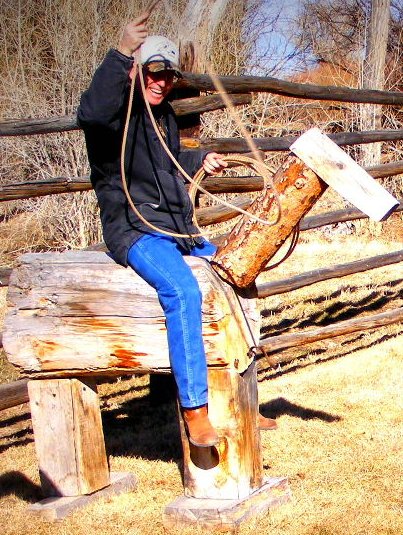 weeks, then kill it and eat it. The first step in this adventure was getting a deer. I figured that, since they congregate at my cattle feeder and do not seem to have much fear of me when we are there (a bold one will sometimes come right up and sniff at the bags of feed while I am in the back of the truck not 4 feet away), it should not be difficult to rope one, get up to it and toss a bag over its head (to calm it down) then hog tie it and transport it home.
I filled the cattle feeder then hid down at the end with my rope. The cattle, having seen the roping thing before, stayed well back. They were not having any of it. After about 20 minutes, my deer showed up– 3 of them. I picked out a likely looking one, stepped out from the end of the feeder, and threw my rope. The deer just stood there and stared at me. I wrapped the rope around my waist and twisted the end so I would have a good hold.
The deer still just stood and stared at me, but you could tell it was mildly concerned about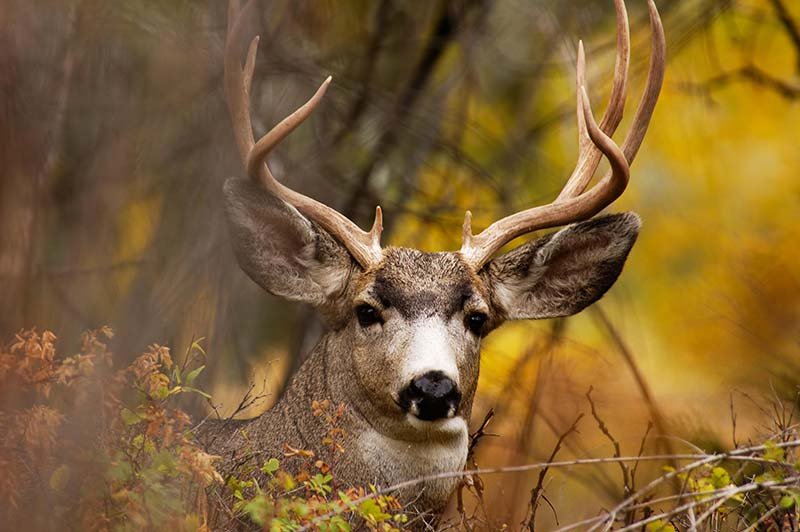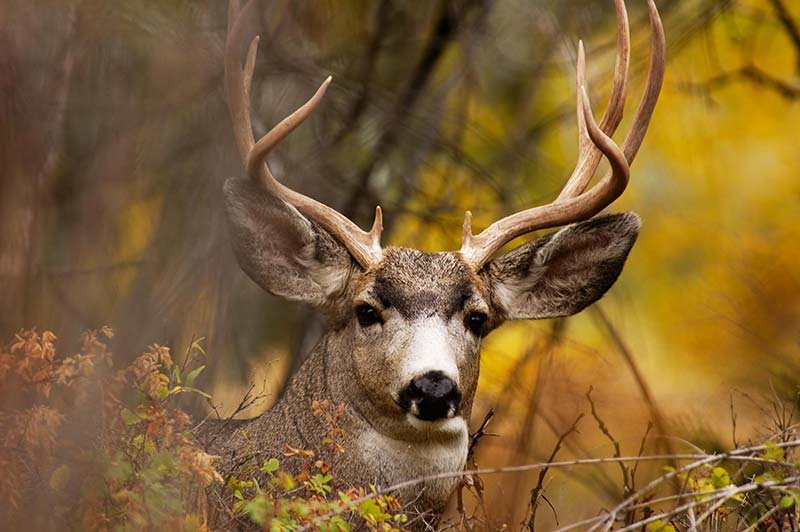 the whole rope situation. I took a step towards it, it took a step away. I put a little tension on the rope, and then received an education. The first thing that I learned is that, while a deer may just stand there looking at you funny while you rope it, they are spurred to action when you start pulling on that rope.
That deer EXPLODED. The second thing I learned is that pound for pound, a deer is a LOT stronger than a cow or a colt. A cow or a colt in that weight range I could fight down with a rope and with some dignity. A deer– no Chance. That thing ran and bucked and twisted and pulled. There was no controlling it and certainly no getting close to it. As it jerked me off my feet and started dragging me across the ground, it occurred to me that having a deer on a rope was not nearly as good an idea as I had originally imagined. The only upside is that they do not have as much stamina as many other animals.
A brief 10 minutes later, it was tired and not nearly as quick to jerk me off my feet and drag me when I managed to get up. It took me a few minutes to realize this, since I was mostly blinded by the blood flowing out of the big gash in my head. At that point, I had lost my taste for corn-fed venison. I just wanted to get that devil creature off the end of that rope.
I figured if I just let it go with the rope hanging around its neck, it would likely die slow and painfully somewhere. At the time, there was no love at all between me and that deer. At that moment, I hated the thing, and I would venture a guess that the feeling was mutual. Despite the gash in my head and the several large knots where I had cleverly arrested the deer's momentum by bracing my head against various large rocks as it dragged me across the ground, I could still think clearly enough to recognize that there was a small chance that I shared some tiny amount of responsibility for the situation we were in. I didn't want the deer to have to suffer a slow death, so I managed to get it lined back up in between my truck and the feeder — a little trap I had set before hand…kind of like a squeeze chute. I got it to back in there and I started moving up so I could get my rope back.
Did you know that deer bite?
They do! I never in a million years would have thought that a deer would bite somebody, so I was very surprised when ….. I reached up there to grab that rope and the deer grabbed hold of my wrist. Now, when a deer bites you, it is not like being bit by a horse where they just bite you and slide off to then let go. A deer bites you and shakes its head–almost like a pit bull. They bite HARD and it hurts.
The proper thing to do when a deer bites you is probably to freeze and draw back slowly. I tried screaming and shaking instead. My method was ineffective.
It seems like the deer was biting and shaking for several minutes, but it was likely only several seconds. I, being smarter than a deer (though you may be questioning that claim by now), tricked it. While I kept it busy tearing the tendons out of my right arm, I reached up with my left hand and pulled that rope loose.
That was when I got my final lesson in deer behavior for the day.
Deer will strike at you with their front feet. They rear right up on their back feet and strike right about head and shoulder level, and their hooves are surprisingly sharp… I learned a long time ago that, when an animal-like a horse — strikes at you with their hooves and you can't get away easily, the best thing to do is try to make a loud noise and make an aggressive move towards the animal. This will usually cause them to back down a bit so you can escape.
This was not a horse. This was a deer, so obviously, such trickery would not work. In the course of a millisecond, I devised a different strategy. I screamed like a woman and tried to turn and run. The reason I had always been told NOT to try to turn and run from a horse that paws at you is that there is a good chance that it will hit you in the back of the head. Deer may not be so different from horses after all, besides being twice as strong and 3 times as evil, because the second I turned to run, it hit me right in the back of the head and knocked me down.
Now, when a deer paws at you and knocks you down, it does not immediately leave. I suspect it does not recognize that the danger has passed. What they do instead is paw your back and jump up and down on you while you are laying there crying like a little girl and covering your head.
I finally managed to crawl under the truck and the deer went away. So now I know why when people go deer hunting they bring a rifle with a scope……to sort of even the odds!!



All these events are true so help me God… An Educated Farmer
Who's on First????
So….how can over 873,000 people come off the unemployment line……when there were only a little over 114,000 jobs created?
Today's unemployment report explained
COSTELLO: I want to talk about the unemployment rate in America.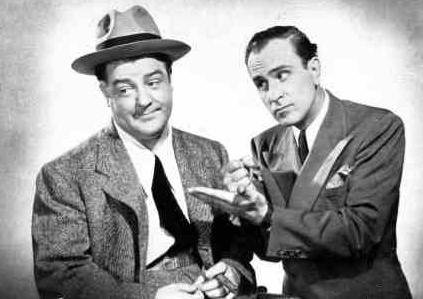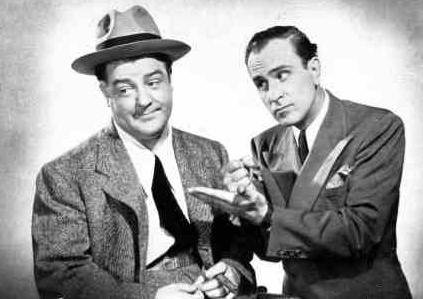 ABBOTT: Good Subject. Terrible Times. It's 7.8%.
COSTELLO: That many people are out of work?
ABBOTT: No, that's 14.7%.
COSTELLO: You just said 7.8%.
ABBOTT: 7.8% Unemployed.
COSTELLO: Right 7.8% out of work.
ABBOTT: No, that's 14.7%.
COSTELLO: Okay, so it's 14.7% unemployed.
ABBOTT: No, that's 7.8%.
COSTELLO: WAIT A MINUTE. Is it 7.8% or 14.7%?
ABBOTT: 7.8% are unemployed. 14.7% are out of work.
COSTELLO: IF you are out of work you are unemployed.
ABBOTT: No, Obama said you can't count the "Out of Work" as the unemployed. You have to look for work to be unemployed.
COSTELLO: BUT THEY ARE OUT OF WORK!!!
ABBOTT: No, you miss his point.
COSTELLO: What point?
ABBOTT: Someone who doesn't look for work can't be counted with those who look for work. It wouldn't be fair.
COSTELLO: To whom?
ABBOTT: The unemployed.
COSTELLO: But they are ALL out of work.
ABBOTT: No, the unemployed are actively looking for work. Those who are out of work gave up looking and if you give up, you are no longer in the ranks of the unemployed.
COSTELLO: So if you're off the unemployment roles that would count as less unemployment?
ABBOTT: Unemployment would go down. Absolutely!
COSTELLO: The unemployment just goes down because you don't look for work?
ABBOTT: Absolutely it goes down. That's how Obama gets it to 7.8%. Otherwise it would be 14.7%. He doesn't want you to read about 14.7% unemployment.
COSTELLO: That would be tough on his reelection.
ABBOTT: Absolutely.
COSTELLO: Wait, I got a question for you. That means there are two ways to bring down the unemployment number?
ABBOTT: Two ways is correct.
COSTELLO: Unemployment can go down if someone gets a job?
ABBOTT: Correct.
COSTELLO: And unemployment can also go down if you stop looking for a job?
ABBOTT: Bingo.
COSTELLO: So there are two ways to bring unemployment down, and the easier of the two is to have Obama's supporters stop looking for work.
ABBOTT: Now you're thinking like the Obama Economy Czar.
COSTELLO: I don't even know what the hell I just said!
ABBOTT: Now you're thinking like Obama.
Chicken
Our teacher asked what my favorite animal was, and I said, "Fried chicken." She said I wasn't funny, but she couldn't have been right, because everyone else laughed. My parents told me to always tell the truth. I did. Fried chicken is my favorite animal.
I told my dad what happened, and he said my teacher was probably a member of PETA. He said they love animals …….very much. I do, too; especially chicken and beef. Anyway, my teacher sent me to the principal's office. I told him what happened, and he laughed, too. Then he told me not to do it again.
The next day in class my teacher asked me what my favorite live animal was. I told her it was chicken. She asked me why, so I told her it was because you could make them into fried chicken. She sent me back to the principal's office. He laughed, and told me not to do it again. I don't understand. My parents taught me to be honest, but my teacher doesn't like it when I am.
Today, my teacher asked me to tell her what famous person I admired most. I told her, "Colonel Sanders." Guess where I am now…
Rest Your Mind
I know you have been laying awake at night wondering why baby diapers have brand names such as "Luvs", "Huggies", and "Pampers', while undergarments for old people are called "Depends".
Well here is the low down on the whole thing.
When babies crap in their pants, people are still gonna Luv'em, Hug'em and Pamper' em.  When old people crap in their pants, it "Depends" on who's in the will!
Glad I got that straightened out so you can rest your mind.
An Amusing Irony
– We love millionaires who throw, kick, bounce or hit a ball.
– We love millionaires who pretend to be someone else in movies.
– We love millionaires who play guitar, sing or dance.
– We love millionaires who talk on Late Night TV.
– We love millionaires who control our lives in government.
– We hate millionaires who create jobs.
The 2.99 Special
If you are a senior you will understand this one, if you deal with seniors , this should help you understand them a little better, and if you are not a senior yet , God willing, someday you will be.
We went to breakfast at a restaurant where the 'senior special' was two eggs, bacon, hash browns and toast for $2.99.
'Sounds good,' my wife said. 'But I don't want the eggs.'
'Then, I'll have to charge you $3.49 because you're ordering a la carte,' the waitress warned her.
'You mean I'd have to pay for not taking the eggs?' my wife asked incredulously.
'YES! ' stated the waitress.
'I'll take the special then,' my wife said.
'How do you want your eggs?' the waitress asked.
'Raw and in the shell,' my wife replied. She took the two eggs home and baked a cake.
DON'T MESS WITH SENIORS! WE'VE been around the block more than once!
The question of the year!
We are always hearing about how Social Security is going to run out of money.
How come we never hear about Welfare running out of money?
What's interesting, the first group "worked for" their money… the second didn't!