As part of a 5th generation family of Wyomingites I believe it is important to be honest about who we are electing to move our state forward. In 2016, I and many others witnessed and were part of families that experienced massive layoffs. I went to many functions to advocate for the hardworking families of Wyoming all over our state. While doing so, I witnessed people from the Sierra Club and other "green" organizations lie about the coal, oil, and gas industries, painting the positive work of our legacy industries in a dark light. I witnessed people who claimed to be members of these same groups project their cognitive distortions to elected officials in order to sway the making of public policy. Wyoming currently has two candidates in the Republican governor's race that have affiliated themselves with these very organizations. I don't want anyone to be fooled about who they are voting for in Wyoming and what that means for families like mine.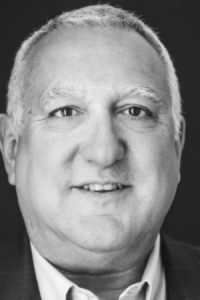 One of these candidates is Sam Galeotos. Sam says that he is a "conservative businessman" and that he will "fight those who support an agenda to keep coal in the ground." However, Sam is currently the Chairman of the Board of Directors for Green House Data https://www.greenhousedata.com, a technology company that is adamantly opposed to using fossil-fuels for its operations and absolutely supports an agenda to eliminate them from our energy portfolio. Green House Data explains this philosophy in its latest "sustainability report" (https://www.greenhousedata.com/…/2018_Sustainability_Report…).
Green House Data claims that it only uses "green" power. In truth, Green House Data is actually a "100% Wind Power Renewable Energy Purchaser" through the purchase of renewable energy credits (RECs). It is using the same electricity that you and I do; electricity that is generated from (you guessed it) predominantly cheap and reliable coal and natural gas. Yes, a small amount of that electricity is generated by wind and other "renewables", but Mr. Galeotos' company pays extra in order to make the claim that its electricity comes exclusively from those sources. Alex Epstein describes this strategy appropriately as an accounting "sleight of hand". He writes, "Think of it this way: Imagine you and 9 other people are traveling on a yacht that has both sails and a diesel engine. For 10% of the time that the wind was blowing perfectly in the right direction, the yacht would use the sails. For the other 90% of the time, the diesel engine would do the heavy lifting. Now imagine that, after the trip, you want to claim that you traveled the entire distance by sail, so you pay every other passenger $10 for the right to claim that you used their 10% sail time. You get to claim that you sailed 100% of the time, while other passengers have to say they used the 'dirty' diesel engine for their entire trip." That is basically how companies like Mr. Galeotos' Green House Data can account for their exclusive "green" energy consumption.
Sam Galeotos also makes the claim that he will "fight" the Environmental Protection Agency. However, Green House Data markets itself as a "Green Power Partner." The Green Power Partnership Program is an EPA program (see explanation here https://www.epa.gov/…/green-power-partnership-program-overv…) which seeks to "achieve Clean Air Act requirements by reducing the pollution and the corresponding negative health and environmental impacts associated with conventional electricity use." Mr. Galeotos' company also celebrates its standing as "number 25 on the EPA's list of Top 30 Tech and Telecom."
And probably most troubling is Green House Data's corporate philanthropy program, Green House Gives (https://www.greenhousedata.com/about/nonprofit-program). According to its website, Sam's company donates 5% of its staff hours and IT resources to support "social and environmental nonprofit" groups. Beneficiaries of this program include Earth Protect, an extreme environmental organization that wants to eliminate the fossil-fuel industry and is adamantly opposed to coal exports. According to Earth Protect, "The Corporate Doomsday Machine's (aka the fossil fuel industry) latest scheme to plunder and ruin the earth for profit involves transforming the highways, waterways and railways of the Northwest into a transport corridor for coal" (see full article here http://www.earthprotect.com/index.php/component/content/article/61-myblog/mining/743-transforming-dirty-coalss-new-corridor). Earth Protect also features a video explaining to children how bad the coal industry is (see video here http://www.earthprotect.com/index.php/media-gallery/mediaitem/3789-the-coal-vs-clean-energy-show-nationhttp-beyondcoal-orgal-sierra-club). Another organization sponsored by Green House Gives is the American Solar Energy Society which, according to its mission statement, advocates for "100 renewable energy" (see website here https://www.ases.org/).These are just a few examples of how organizations that receive direct support from Green House Data are indeed working to advance an agenda to "keep coal in the ground."
On top of all of this, Green House Data has received at least $3.75 million in state grants from the Wyoming Business Council (http://www.wyomingbusiness.org/…/Board%…/2017/AA_12.2017.pdf). The ultimate irony is that because Wyoming's revenues are so closely tied to coal, oil, and natural gas, it's not unreasonable to assume that these funds were the result of severance taxes and mineral royalties from the very industries that Green House Data opposes. Green House Data then provides direct support to organizations that call our fossil fuel industry the "corporate doomsday machine" and advocate for a "carbon-free" economy.
The citizens of Wyoming and their businesses have helped to provide affordable, reliable, and plentiful sources of energy, and contrary to what is often said, renewables are neither cheap nor reliable. Mr. Galeotos' affiliation with Green House Data is in direct conflict with his messages of support for oil, coal, and gas families and businesses. Again, we have a candidate who is running on a platform that does not correlate with the organizations to which he is connected. I can only assert that he says these things to win the votes of Wyoming residents but that he would take a very different approach if elected. I believe that a person who says one thing and does another should not be trusted to run State government.
I urge you to be careful with your vote and to do your own research. Wyoming needs someone with a record of advocating for our industries. I hope you can see that Mr. Galeotos, based on the ideology of the company that he helps to manage, does not meet this standard.
~ SP