by Mike Pyatt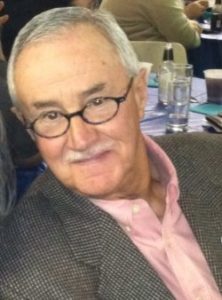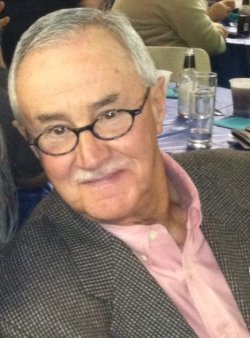 At a higher education symposium, in early 1960, a parent asked naively, "Why be educated?" The reply, "Because statistically an educated man makes so much more money a year." A student who rejected that "impoverished value," asked, "Why make more money?" A erudite professor opined, "So that you can send your children to the university." What will that money buy in liberal bastions of higher education today?
In 1964, at Berkeley, "The Free Speech Movement" arose simultaneously with the "hippie world of drugs." At first it was neither Left or Right, but rather a "call for freedom to express any political view on Sproul Plaza." It rapidly became the "Dirty Speech Movement," in which freedom had become shouting four-letter words into a microphone. It became a place for the New Left which espoused the teaching of the neo-Marxist Herbert Marcuse. It wasn't coincidental that it was simultaneous with the Vietnam student protests as 25,000 American troops served in Southeast Asia.
Then University of California at Berkeley President, in 1964, Clark Kerr, insisted the University students must keep their political activities off campus. A few days later, a student leader Mario Savio, the personification of Marcuse philosophy, was arrested for distributing "political literature" on campus. Weeks later Savio led a rally, with Joan Baez singing, "We shall overcome." Police arrested 814 students. The administration was in charge. In a subsequent letter to the California System Chancellor, Savio wrote, "Accordingly schools have become training camps-and proving grounds-rather than places where people acquire education." Such metaphors sounded tragically prophetic.
"UC is the gold standard. Together we must ensure that this standard is upheld." The words of Janet Napolitano, who, in 2013, was named the 20th president of the University of California System, with ten campuses, and five medical centers, with more than 234, 000 students, and a budget of more than 24 billion dollars. For those with political amnesia, Napolitano, was the Governor of Arizona from 2003 to 2009, and Homeland Security Secretary under our 44th President. In 1991, she served as attorney for Anita Hill, who testified against Clarence Thomas, in the Senate Supreme Court hearings. In March, 2009, Napolitano told a German news site, Der Spiegel, rather than using the term of "threat from terrorism," she said, "I preferred 'man-caused' disasters." She learned quickly from President Obama. Her threat assessment report in 2009, focused on "threats from the radical right," including the NRA influence, the abortion controversy, illegal immigration, and military vulnerability of right-wing extremism recruitment. No mention of "Islamic terrorism." Napolitano brought "progressive Left baggage" to a place that had sufficient baggage to ground a Boeing 777.
Less than a year after being banished from Twitter, "right-wing" pundit Milo Yiannopoulos, was blocked from giving a speech at the University of California at Berkeley on February 1st. He had been invited by the Berkeley College Republicans to speak. Due to the massive, and violent protests, he had to be escorted from campus by his own security team. In a Facebook video post, Milo stated, "The hard left has become so antithetical to free speech in the last few years." Images on smart phones depicted violent protests, raging fires, fights, and smashed storefront windows.
Berkeley police reported five people were injured. Some who had hoped to hear Yiannopoulos, were left with bloody faces. Many complained the police were absent at the zenith of the riots. Protesters hurled rocks and fireworks, pulling down metal barricades that police set up to keep protestors from the student union building. The San Francisco Chronicle reported no arrests were made. The Left's absolutely terrified of free speech. Numerous detractors claim many of the agitators were from outside the university. Protestors defied police orders to leave the area after a declared a campus wide shutdown. President Trump tweeted: "If U.C. Berkeley does not allow free speech and practices violence on innocent people with a different point of view-NO FEDERAL FUNDS?"
The 32 year old Greek born British journalist is a Breitbart senior editor. He's been characterized by the Left as a spokesman for the "alt-right" and criticized for being "misogynistic and racist." He identifies as "gay." If he was a "progressive Leftist gay," with the Right as his target, he would've been embraced with open arms. Last month his planned speech at U.C. Davis was cancelled at the last minute due to "safety concerns." Paradoxically, protesters moaned, "We fear the loss of free speech under President Trump."
Controversial Bill Maher, whose disdain for the Right's legendary, was invited, then uninvited, then re-invited to be the 2014, Commencement speaker at UC Berkeley. The student body swayed the administration with a petition to renege on the invitation because of Maher's "anti-religious" and bigoted views on Islam. Berkeley is schizophrenic. The school's administration issued a statement explaining the reversal, "Indeed the administration's position on Mr. Maher's opinions and perspectives is irrelevant in this context." Sheryl Sandberg, COO of Facebook, and social activist for the Left, recently donated one million dollars to Planned Parenthood, was commencement speaker in 2016. Activist actor Danny Glover was uninvited in 2007, only after vociferous union protests. In 2000, 2001, it was "Clinton darlings," Janet Reno, and Madeleine Albright.
Free speech is an illusion-a hollow slogan of the past. Many board of trustees and university regents are in lock step with a liberal progressive agenda. One may errantly think the majority of students are open-minded. A closer examination may challenge that notion. Alan Bloom's, "The Closing of The American Mind," is a brilliant and provocative criticism of liberalism. Western civilization, and American literature in particular, have been under assault for three generations. Conversations of "old dead white men" aren't in vogue. Unfortunately, these citadels of relativism don't post neon warning signs. Any challenge to the Far Left narrative garners a tag of xenophobia. Anarchy's in vogue. It'll take generations for these insentient students to shake this insidious exposure-if ever. PC is a death knell to the exchange of ideas. What do you think?
Mike Pyatt's a Natrona County resident. His email's roderickstj@yahoo.com