by Mike Pyatt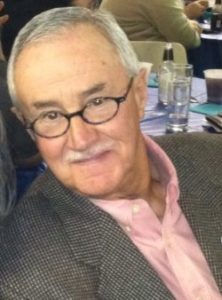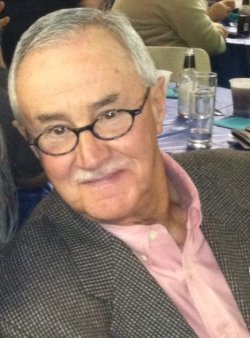 Years ago in Corporate America, in the world or recruitment, rarely did one inquire about salary in the early stages of the interview process. At some point, salary range was discussed and the array of benefits commensurate with the position. Today the importance of benefits are elevated more than ever, according to a recent Kellogg School of Management survey. If one has dependents, it takes on new significance. Most know rising health care cost has shifted to the employee side of the ledger. With many small employers, benefits packages are slim to non-existent. Those fortunate enough to get multiple job offers, may consider less dollars in salary for an organization rich with benefits. Obama Care put the squeeze on small firms who've had to reduce staff to part-time to avoid the strangling cost of providing healthcare benefits.
Now job seekers scrutinize more closely "psychic income." Those intangibles which one gains, or expends, relative to overall job considerations-hours worked, work culture, status, co-workers, childcare, to whom one reports, and career ladders in some cases. Non-direct dollar factors. Not everyone works for Halliburton. In recent years when the public sector was vibrant, many sought refuge, security, and benefits from state, county, and municipal employers. That too has changed. University of Wyoming this past year inflicted drastic budget reductions, imposing hiring freezes across the board. A close examination of expanding staffing patterns, and feckless strategic oversight, UW was "broad sided" by organizational reality in this economy, that our State Legislature and Governor woefully mismanaged.
Last week President Trump signed into law a bill that will protect Veterans, and their benefits, empowering the VA Secretary the latitude to fire incompetent staff, and protecting "whistle blowers." A belated move that Vets deserve. We've heard the horror stories of long waits and related deaths in that bureaucratic morass. The suicide rate among Vets returning from combat is staggering. Thank God for organizations like Wounded Warriors.
The Evangelical world, that many are unfamiliar with, understands the preoccupation on earthly benefits, may obscure those less obvious eternal ones. In fact, those offered in the Biblical realm, as enumerated in the Old and New Testament, have no price tag, or deductibles. Numbed by a lifetime of distortion regarding our entitlements, there's a great gulf between religion and historic Christianity regarding that. Since the Fall, various religious systems spawned the false premise that man can, somehow, "work his way" to pleasing God.
Unregenerate man seeks a "God" he can mollify, one who's "more like him," and "grades on a curve." Whether it's a cult, worldwide pantheism, or humanism, man's at the center, based on flimsy, feeble efforts, or spouting religious mumbo jumbo he thinks provides an edge. Invoking the "Oxford comma," man's effort is reminiscent of the farcical, whimsical, flummoxing, and fictional character, Professor Marvel, behind The Wizard of Oz, gadgetry.
Many Christian denominations play mischief with the New Testament doctrine of the sufficiency of Christ's Atonement, by adding "works" that are historically unorthodox. In simple terms, the benefits enjoyed by we who're trusting Jesus Christ, were paid at the Cross. They're innumerable. The price is paid, and the work's already done. Our role, is surrender, and receive His unspeakable gift. Ignoring "prosperity preachers," who repeat vacuous statements like, "God always grades us with an A." Truth is, we deserve an F. Their greatest sin's poverty.
Two misunderstood benefits are God's Grace and Mercy. Grace is unmerited favor. Getting benefits we don't deserve. Like His Love. Mercy is not getting what we actually deserve. Withholding His eternal judgment, for example. It's been said, after hearing one spewing epithets against God, "Maybe God won't strike me dead for that." That's like most man-make funambulist, specious speculations. If God would strike one for such railing, yet withheld His wrath, that's His mercy. Most are thankful He withholds His wrath for similar trespasses. If we got our just desserts, the population would be nearly zero.
Who's unfamiliar with that grand old hymn, Amazing Grace, written by 18th Century Anglican poet, and former slave trader, John Newton? Sung by saint and sinner, in churches, at graveside services, and music venues worldwide. Newton acknowledge in one line, "Who saved a wretch like me. I once was lost, but now I'm found. T'was blind but now I see…" It's absolutely amazing that the God of the Old and New Testament is willing to bestow His Grace upon a race that turned their back on Him, shaking their fist in defiance. Starkly amazing, since we deserve otherwise. Our only connection with a Friend and undiminished Deity.
A familiar New Testament verse summarizes what God has done, and how, is found in John 3:16, "For God so loved the world that He gave His only begotten Son, that whoever believes in Him should not perish but have everlasting life." If one knew only this verse, that would be sufficient to usher one to Heaven, with all His benefits. Sins blotted out, everlasting life, cleansing, personal peace, and much more. One must bow one's knee to Him, admitting what the Bible says about our Fallen state is undeniably true. A simple exchange-all of one's wretchedness for everlasting life.
Prince, pauper, or intellect, must come by way of the Cross. At a scholarly 20th Century symposium, theologian/linguist Robert Dick Wilson, with three earned doctorates, who learned 45 languages, was asked about his unwavering confidence in the Bible. He replied, in a children's refrain, "Jesus loves me this I know, for the Bible tells me so." Attendees expected some erudite dissertation. Wilson knew that the Bible speaks to the heart and head. C.S. Lewis observed, "Aim at heaven and you get the world throw in; aim at earth and you'll get neither." Speaking of a benefit package that's out of this world! And you can keep your Physician. What do you think?
Mike Pyatt's a Natron County resident. His email's roderickstj@yahoo.com.