by Mike Pyatt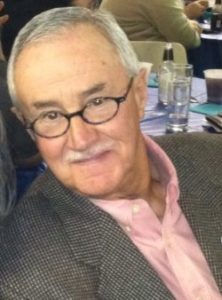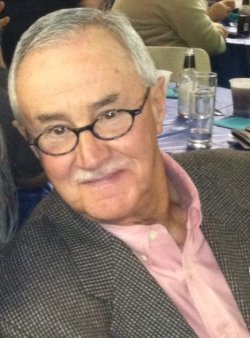 Four years ago this columnist wrote about a Cheyenne church that bucked the national trend, voting not to renew ScoutTroop102's charter, in opposition to the Boy Scouts of America's executive decision to admit openly homosexuals into their ranks. Two years later, permitting the same as Scout Masters. The column asked, in the last line, "Is it worth deliberately placing a youngster in a heightened position of risk? Why not girls? Call it 'Scouting America!' What do you think?" That prediction didn't require a prophet or seer, merely reading the sign posts to see this coming-BSA inviting girls, and allowing them by 2019, to earn the rank of Eagle Scout. Not everyone's embracing the move. Girl Scouts America issued a blistering rebuke to the BSA's decision to allow girls into their ranks. The GSA's executives railed against their counterparts, in a statement to ABC, "The Boy Scouts' house is on fire," they attacked, "Instead of addressing systematic issues concerning sexual assault, financial mismanagement and deficient programming, BSA's senior management wants to add an accelerant to the house fire by recruiting girls."
GSA understands the fact, ignored by BSA executives when they embarked on a Pollyannaish journey to tame the behavior of testosterone charged and curious urges, that was predictable, beyond the miscalculated "isolated pockets" of sexual encounters, as openly gay scouts, co-mingled with other adolescent young men, entering into showers and tents. Proliferating naivety of this proportion is a ongoing dangerous and pernicious policy. Proponents of this proposed change to historic BSA policy are as naive as opponents are wise. Introducing girls into the Cub Scouts, at the Pack level, will blur biological differences that once distinguished the two organizations. This initiative is marketed as "more optional programs for parents."
The BSA Board of Directors announced welcoming girls into its Cub Scout program and to deliver a Scouting program for older girls that will enable them to advance to the highest rank of Eagle Scout. A major objection raised by the GSA is that it diminishes the power of the "single gender environment." Their execs were unequivocal insisting, "Girl Scouts is the best girl leadership organization in the world, created with and for girls." They bolstered their position, "We believe strongly in the importance of the all-girl, girl-led, and girl-friendly environment that Girl Scouts provides, which creates a free space for girls to learn and thrive." Some critics who agree with that statement, also find the strong feminist influence in recent years has driven this strong opposition to the BSA's plan to add girls to their ranks. Nevertheless, critics think the GSA's insistence on girls only organization underscores the benefit of the single-gender focus, and a one-of-a-kind experience for girls with programs uniquely designed to their unique development needs. Girls Scouts highest achievement level is termed Girl Scout Golden Award-the equivalent to the BSA's Eagle Scout.
The two organizations have a combined membership of nearly four million. The GSA's famous cookie sales generate nearly one billion dollars, about half of its annual revenue. According to a recent BSA press release, girls will be eligible to join the ranks of the BSA beginning in 2018, explaining it has offered "co-ed programs since 1971, through Exploring and the Venturing programs." To bolster another historic miscalculation, they maintain the push for this venture comes after years research, and requests from families and girls, garnering input from current members and leaders, and parents who've never been involved in Scouting. The GSA dismisses that narrative and questions the decision to ignore the historic and defining separation of boys and girls. Chief Scout Executive Michael Surbaugh released a statement offering an underpinning for this departure, "The values of Scouting-trustworthy, loyal, helpful, kind, brave and reverent, for example-are important for both young men and women." He continued, "We strive to bring what our organization does best-developing character and leadership for young people-to as many families and youth as possible as we help shape the next generation of leaders."
Historically, the two organizations have developed markedly different curriculums over the past century. Both clearly delineated by male and females interests and biological differences. Boy Scout instructions were inspired with a more frontiersman spirit, connected to the national movement West, while the Girl Scouts were more urban, teaching both outdoor and domestic skills. According to Professor Tammy Proctor, author of, Scouting for Girls: A Century of Girl Guides and Girl Scouts, in an interview with The Atlantic, commented about the difference of Scouting, in 1907, "But early leadership got concerned because they were afraid that boys would be turned off from a youth movement that had girls in it. They thought it would be unappealing; it wouldn't be manly." The girls first version, called the Girl Guides, strongly believed a single-sex version movement was best. Proctor observed, "From the beginnings of the two movements, there's been friction. In the 1920's the Boy Scouts actually sued the Girl Scouts over the name "scout." They thought it was a male term…But in the U.S., they've functioned as totally separate organizations and they don't always get along." Proctor emphasized the GSA has always focused on empowering girls. Sometime, that included the strong role of mothers in families. It wasn't intended to liberate girls from all their roles. Motherhood has been expunged from most recent literature.
The BSA's membership is declining. Both organizations have recruiting problems, and the BSA hasn't managed the backlash from the admission of homosexual members to their ranks. The question of what girls have to gain joining the boys? Proctor commented, "There's a bit of forbidden fruit factor that they can do anything boys can do which doesn't exist in the same way boys wanting to join a girls movement." Many years ago on the playgrounds kids didn't necessarily divide over sex, unless it was tackle football. Girls played kickball.
The BSA Board declared, "It's critical to evolve our programs to meet the need of families." Sydney Ireland, 16, who resides in NY City, is a member of Scouts Canada, that for several years have permitted girls to join. Her brother's an Eagle Scout. In 2015, she called on the BSA to allow her to enroll. When asked, "Why as a girl do you want to be a Boy Scout?" Her reply, "I say because Girl Scouts don't offer all the programs the Boy Scouts do." In January 2017, the Executive Board of BSA announced that it would allow transgender children who identify as boys to enroll in its boys only programs. Chief Scout Executive Surbaugh said, "Communities and state laws are now interpreting gender identity differently than society did in the past." That's code word for there're no absolutes. People of faith formed an alternative called, Trail Life USA. Its motto is "Walk Worthy." They emphasize truth over tradition.
One blogger claimed the GSA's being bullied. Really? In the 60's women burned their bras and read Betty Friedan's, 1963, revolutionary, The Feminine Mystique. Friedan held a seat on the GSA national board until 1982. In the 70's and 80's feminists claimed there were few differences between men and women-except biologicalIy. In the 90's, GI Jane was just as tough as Joe. In early 2000, girls, who formerly avoided a boy's domain, like the plague, of smelly locker rooms, notorious for testosterone, spitting and scratching, filed law suits to play on "male only" teams. Females flocked to be police and firefighters-as cities and agencies lowered physical standards to accommodate them.
The corporate glass ceiling has been slightly cracked. The promise of a kinder, more gentle feminine culture in corporate America never materialized. Exclusively male and female institutions have gone the way of the dinosaurs. Women may draw fire at the battle front. The GSA insists keeping girls and boys separate. The BSA chooses amalgamation. The GSA insists girls don't belong. Confusing? Girls! Don't be too flattered. The BSA welcomes anyone-a tertium quid-to replenish the coffers. Scouting America anyone? What do you think?
Mike Pyatt's a Natrona County resident. His email's roderickstj@yahoo.com