by Mike Pyatt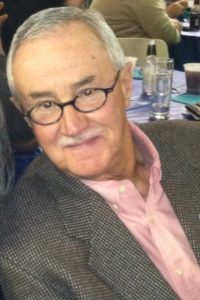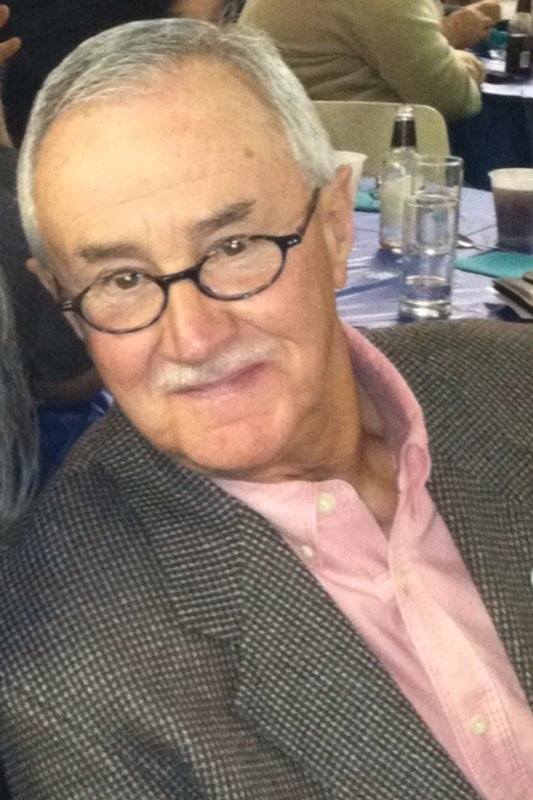 The roar of the small Beechcraft Bonanza's engine pierced the silence of the cold, early morning, struggling to break the bonds of gravity. It wasn't airborne for more than thirty seconds before it plunged rapidly, crashing to terra firma, killing all aboard, near Clear Lake, Iowa., February 3, 1959. Few heard the crash in the remote Iowa cornfield. However, the aftermath of the crash was heard around the world. Rock N' Roll musicians Buddy Holly, Ritchie Valens, and J.P. "The Big Bopper" Richardson, perished, along with the 21 year old pilot, Roger Peterson. The event later became known as "The Day the Music Died," after singer-songwriter Don McLean's 1971, hit song "American Pie."
The three were part of a group of musicians and singers that comprised the "Winter Dance Party" tour that began in Milwaukee. The next stop was Moorhead, Minnesota. Holly's bass guitarist, Waylon Jennings, relinquished his seat on the plane to Richardson, who'd suffered with the flu. Another member, Tommy Allsup, reportedly lost his seat to Valens, in a coin toss. Dion's frugality, refusing to indulge himself an extra $36, the equivalent of his monthly rent he paid to his parents, saved his life. Buddy Holly was frustrated with the tour bus scene and elected to charter a flight so he could "get some rest." The loss of Holly's life was the opportunity for another-a kid from Fargo. Was it Providential?
Days after the tragic crash, a call went out from radio stations for local acts to replace Holly at the scheduled show at the Moorhead National Guard Armory. Robert Veline, was only 15, when he took the stage with his two week old band, he named the Shadows. In an interview years later, he commented, "I didn't have any fear right then," he recalled. "The fear hit me when the spotlight came on." He shortened his last name. We know him as Bobby Vee. That day in Moorhead, he hired a piano player. A young kid from Hibbing, Minnesota named Robert Zimmerman. We know him today as Bob Dylan. He could only play in the key of "d." Under his stage name Elston Gunn, he played in a couple of the Shadow's gigs. Who orchestrates the intersection of these lives so seamlessly?
Within months the young band, which included Bobby's brother Bill on lead guitar, recorded Vee's regional 1959, hit, "Suzie Baby," with Soma Records. He soon signed a deal with Liberty Records. He went on to record 38 top 100 hits from 1959 to 1970, hitting the charts in 1961 with the Carol King song "Take Good Care of My Baby," and reaching No.2 with a follow-up "Run To Him." Many remember his hits including "Rubber Ball," "The Night Has A Thousand Eyes," and his first million seller, "Devil or Angel," "Come Back When You Grow Up," and "Please Don't Ask About Barbara." When the "British Invasion" hit our shores, Vee hit theirs, keeping a demanding schedule across the pond through the 1970's.
Bobby Vee recorded and toured for over five generations. That included a stop in Casper, on September 20, 2009, sponsored by the Mills Volunteer Fire Department, at historic Natrona County High School auditorium. He appeared with his three sons, Tom, Jeff and Robby. For avid Bobby Vee fans, it was a magical night. Ticket No.1110 is a quotidian, nostalgic reminder of that evening.
In 2006, Liberty Records released "Bobby Vee: The Singles Collection," a compilation of his recording career from 1959 to 1978, a three disc set, with a total of 95 hits, of his U.S., A & B side hits, with rare tracks and material from his UK tour, and "never released" singles. It was dedicated to his wife, Karen, who was there "for every note, every song." They were married for 50 years. She died in August, 2015, at age 71, after surgery. In 2010, Capitol Records released "Bobby Vee Rarities," 61 rare and unreleased gems from their music vaults. A "must have" for implacable Bobby Vee fans.
Many of us who grew up on "vinyl" won't soon forget Bobby, or his frequent appearances as a staple on Dick Clark's "American Bandstand," that aired in Philadelphia, from 1957, until the TV production moved to glitzy Los Angeles in 1964. Influenced by the style of Buddy Holly, he later recorded sessions with Holly's remaining band "The Crickets." Many of his subsequent hits were written by the "Brill Building," prolific team of Carole King and Gerry Goffin. His "boyish good looks" and disarming style captured the heart of young girls, that made them scream wildly, wherever he appeared.
His last public appearance was in 2013, joined by music legend, Bob Dylan, who saluted Vee, and performed "Suzie Baby," at Midway Stadium in St. Paul. Those who knew Bobby Vee best said he never had an ego, and was just a humble, Midwestern "Fargo kind of guy." His storied career was free from nagging rumors, or salacious life style habits that plagued other performers from his generation.
His remaining years from 2013, were plagued with debilitating health issues, after the onset of Alzheimer's disease. An Associated Press interview, quoted, "He wished he could still do the things that once came easily." However, he was thankful, saying, "God brought me home."
An accomplished musician and vocalist, Bobby toured and entertained audiences for 55 years. Sadly, he was never inducted into the Rock N' Roll Hall of Fame. The Sex Pistols and Guns N Roses were. Shame on Cleveland.
Unparalleled Nostalgia. Bobby Vee's a reminder of a kinder, more gentle time, that has eluded us. And that we must all "cross that river." He gracefully crossed it on October 24, 2016, in Rogers, Minnesota, at age 73. It has been said, "Life is as a vapor." Mingled with tears, many of our generation will miss "that kid from Fargo." Thank God for the memories. And CD's. Proudly stuck in the 50's and 60's.What do you think?
Mike Pyatt's a Natrona County resident. His email's roderickstj@yahoo.com