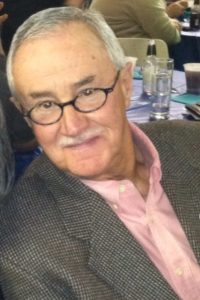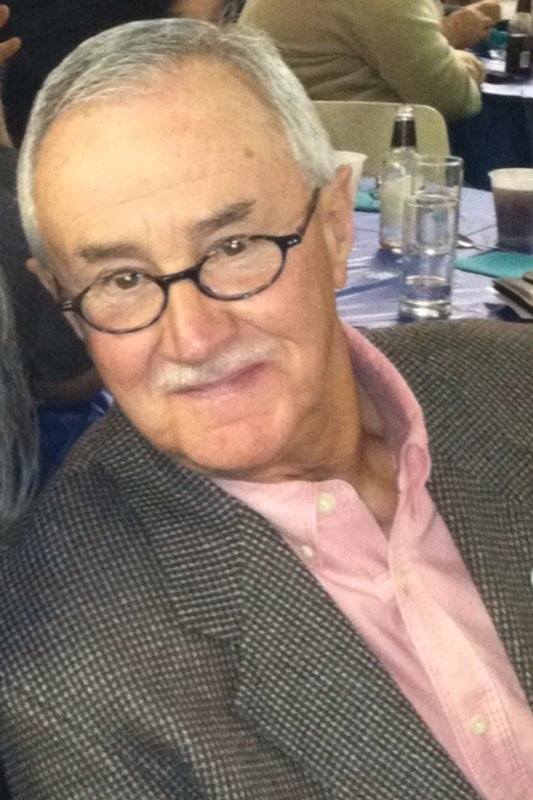 For we who believe Christmas is the "most wonderful time of the year" find it baffling to comprehend that Christmas will come and go, for some, apparently without leaving any fingerprints on their existence? It's arrival is as certain as the sun rising tomorrow. One curious kid asked, "But, where does it go on December 26th?" Before the Christmas season is in full swing, a recent Facebook post set clear boundaries for drawing swords, "Are you stressed knowing that Christmas will interrupt your life again?" Is it an interruption?
Scoffer, naysayer and scrooge carp once again, after considering they may get another lump of coal in their stocking this year. Some have cast unwarranted blame at the Christmas season, and attendant festivities for a spike in suicide. According to Psychology Today, the suicide rate peaks in the springtime, not winter. Certainly not at Christmas. To the contrary, most people with suicidal thoughts find some degree of insulation from such perverted notions by the proximity of their family, relatives or friends at Christmas time, and the prospect of "things getting better from now on." A legitimate springboard of hope for millions. Making it past Christmas appears to be a threshold for the forlorn.
Retailers appear cautiously optimistic after record sales on Black Friday, crossing their fingers and genuflecting, that it might transfer to Christmas in brick and mortar, and on-line sales. Those who fathom the true meaning of Christmas, the Birth of Jesus Christ, in space and time, find renewed hope in the day itself. Those who've missed that meaning are more likely relieved when it's over. It appears that Christmas celebrations precipitate the doldrums for some, whose focus is solely inward, as Christmas reminds them of days gone bye, foreshadowing feelings they find hard to suppress. Nevertheless, those who embrace the true meaning of Christmas, whether one's a prince, president or royalty, they gain no greater advantage of joy than we mortals who carve out the Joy of Christmas, in our daily lives, with purpose, enabling us to ignore the grinches in our midst.
Fortunately, for the less fortunate around the nation, rescue missions and homeless shelters bring a modicum of relief this time of year, to those who've no family connection, who've severed relationships with friends and family, or find themselves at a crossroad in life-homelessness and alone-whether self imposed or otherwise. For some, it's a moment in time, while for many, it's a lifestyle. Christmas's light shines brightly for them once again this time of year.
Christmas is a valuable teaching moment for parents, if they get it right-the Birth of the Savior of the world; the intrinsic value of family; and substantial motivation for placing others interest above one's own. Those who love Christmas were encouraged when former President Trump reinvigorated the traditional greeting, "Merry Christmas." It's incumbent on those who know the the "Reason for the Season" to keep the Spirit alive in one's sphere of influence, resisting being bamboozled into the crass commercialization that surrounds us. One can shop with vigor, and know why we do simultaneously?
A recent Pew Research Poll indicated that nearly 90% of the adult population planned to celebrate Christmas in 2022. Surprisingly, a majority polled still believe in the Virgin Birth. Pagans must've been in short supply that day. How does one reconcile the majority celebrating Christmas with an increasingly secular view of holiday? There's a wide range of post-Christmas commentary left over from prior years to offer some insight. Some choose to ignore it. A small minority find it irksome. Perhaps they were duped by the commercialization, glitz and ensuing "buyer's remorse." Some have grown bellicose toward Christmas. The majority plaintively opined, "If only the Spirit of Christmas lasted all year long!" Many recall Elvis Presley's Christmas non-traditional classic, "If Every Day Was Like Christmas," extolling the priority of keeping Christmas alive in one's heart and mind, and its ripple effect. Is that possible?
What about the day after Christmas? Where does it go? Does it go back into the boxes with the decorations and wrapping paper in the attic, shed or garage? Or up the chimney with the smoke? Does it vanish ethereally until next year? Can one summarily dismiss the most compelling story in history and not experience long-term existential consequences? It's true, Christmas has jumped the banks from Christianity, where pagan and disciple celebrate the day simultaneously. That's no reason to dismiss it's historic impact like no other event in history. Is December 26th that powerful to chase the Spirit of Christmas so easily?
For those who mordantly repine that Christmas is compulsory, wholly commercial-humbug-they've already missed any joy. Unfortunately, the enormity and majesty of the event foretold by Isaiah, more than 700 years before Christ's birth, has been largely subordinated by crass commercialization and secularization. However, that doesn't invalidate the truth one iota. Whether the commercialization and glitz has escalated over time, the majesty of Christmas needn't expire on December 26th. As we rush headlong into the New Year, reflecting on what Christ's birth portends, providing existential context for the rest of the year, without end.
Nearly every president since our Founders reminded the nation of the significance of this "Day of Days" and that we're responsible for transferring this tradition to a generation we'll never see. President John Adams and First Lady Abigail held the first White House Christmas party in 1800. Long after the gift exchange, pageantry, and buyer's remorse have faded into one's memory, where does Christmas go? Is it, after all, a matter of the heart?
Listen to Sawyer Brown's child-like lyrics, "Where Christmas Goes." The chorus innocently implores, "Tell me where Christmas goes, After all the gifts and snow, I hope it doesn't go far, Daddy said, close your eyes, Remember when and you will find, That it's right where you are, Cause Christmas goes right to your heart." One needn't look too far, after all.
Whether it's in Wyoming or Wall Street, one's grasp of the meaning of Christmas is inextricably linked to this year's calendar of events. Knowing the Prince of Peace transforms one's life for evermore. Looking back, it's a stark reminder that the Spirit of Christmas is much more than a day in December. It's a temporary respite from the banality of life, and "where the Spirit of the Lord is, there is Liberty." Merry Christmas. What do you think?
Mike Pyatt's a Natrona County resident. His email's mikepyatt44@gmail.com