by Mike Pyatt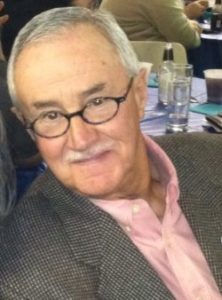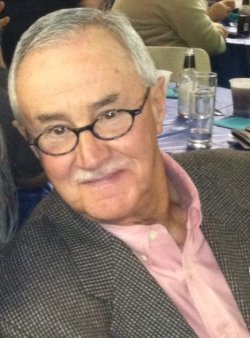 Ever attempted to write a poem? Or lyrics to a song? How about a novel? Short story? Term paper? Letter to the editor? In any case, capturing the "exact words'" is daunting, but crucial. Some haven't written a letter in years. Music can console and inspire us. 18th Century English playwright and poet, William Congreve, was quoted, "Musick hath the charms to soothe the savage beast." Music has, for centuries, been considered a balm for the troubled side of the soul. The Psalms have for two millennia. Even the tone-deaf enjoy music. From rednecks to high-brows.
Pop music palates are a mile wide, not necessarily deep. Unlike politics, few draw swords to defend their taste. It may be generational. Few Millennials know about Glen Miller's 40's "Big Band" sound. Older generations aren't wild about Beyonce'. Jazz isn't for everyone. From Bob Dylan, to Elton John or George Strait, it's a preference. Few develop a taste for another genre. Others are "stuck in the DooWop era," from the 50's and 60's. Is it the lyrics? Can one jitterbug to it? Is it the beat?
Some recall a melody long after they've forgotten the words; still mumbling through the Star Spangled Banner. However, unlike instrumentals, words dramatically distinguish the song. Lyrics can rapaciously transport one to another place or time, suddenly melting years away, reopening old wounds, or reviving unparalleled joy, interrupting one's reverie, stirring the soul, ignited by a lingering refrain.
One's favorite may've missed the Billboard Hot 100. If one likes Willie Nelson, The Beach Boys, or Taylor Swift, it's a personal choice. That Madonna was inducted into the now politically driven Rock n' Roll Hall of Fame, and Neil Sedaka or Paul Anka haven't, is a musical travesty. Billboard Magazine published its first music hit parade in1936. Billboard segregated top records for Black artists in the early 1950's, designated as Black R & B. Even after the1964, Civil Rights Act, black artist, couldn't be seated in many restaurants, though they'd performed at a local venue.
Some songs endure for generations that never reached Billboard. Popularity and endurance are separate considerations. Lyrics and melody too. Few artists write and perform their own songs. John Denver was a prolific writer/ performer. He wrote for himself and others, writing more than fifty songs. Glen Campbell performed songs by Jimmy Webb, who composed 100 songs-lyrics and music. Carol King, Burt Bacharach and Hal David did too, joining the century club.
Neil Sedaka, "King of Tra-La-La-La," performed and composed music since the mid 1950's. He penned an unfathomable 800 songs-the musical equivalent of surpassing Hank Aaron's home run record. His 1957, upbeat novelty hit I Go Ape, was odd, for a Julliard Conservatory of Music classical pianist. He wrote and performed "Calendar Girl," "Happy Birthday Sweet Sixteen," and "Breaking Up Is Hard To Do." He wrote "Love Will Keep Us Together," "Laughter In The Rain," and "Solitaire," covered by The Carpenters, Elvis Presley, Elton John and many more.
For those compelled by lyrics, three classics stand out, from different generations, chosen for soaring words, longevity, and broad appeal to performing pop artists globally. Stardust was written by Hoosier composer, Hoagy Carmichael, in1927, and it quickly became a hallmark of romantic interlude. Those beguiling lyrics, "Sometimes I wonder why I spend the lonely nights, Dreaming a song. The melody, Haunts my memory. And I am once again with you. When our love was new, And each kiss an inspiration. Oh, but that was long ago. Now my consolation is in the stardust of a song. Beside a garden wall, when stars are bright. You are in my arms. The nightingale, Tells a fairytale. Or paradise, where roses grew. Though I dream in vain, In my heart, it will remain. My stardust melody. The memory of love's refrain. Though I dream in vain In my heart, it will remain. My stardust melody. The memory of love's refrain." Frank Sinatra recorded it in 1939. Nat King Cole in 1951. Billy Ward and The Dominoes charted it on the Black R&B in1957. Bing Crosby and Englebert Humperdinck included it as "essential" in their repertoire.
Early TV pioneer, Jane Froman, troubled by the Korean War, commissioned song writers Drake, Graham, Shirl and Stillman, to compose a song that would offer hope and faith for the populace. From her plea, I Believe was written. It has been sung and recorded by a multitude of artists, from crooner Frankie Laine's 1953, version that spent eighteen weeks at the top of UK charts, and number two in America, covered by Elvis Presley, Barbara Streisand, B.J. Thomas, Tom Jones, and Diamond Rio. It's a religious and inspirational staple. The lyrics are timeless and ubiquitous; "I believe for every drop of rain that falls, A flower grows. I believe that somewhere in the darkest night, a candle glows. I believe for everyone who goes astray, someone will come to show the way, I believe, I believe. I believe above the storm the smallest prayer, Can still be heard. I believe that someone, In the great somewhere, Hears every word. Every time I hear a new born baby cry, Or touch a leaf or see the sky, Then I know why, I believe."
Paul Simon's,1969, composition Bridge Over Troubled Water, is 4:55 of lyrical mastery. Embraced by religious and secular fans, "When your weary, feeling small…Like a bridge over troubled water, I will lay me down…When you're down and out, When you're on the street…I will ease your mind…I'll take your part, When darkness comes, And pain is all around…"
The common strength of the three compositions-the words stand alone when spoken. Others write the words, we ascribe meaning. Undisputedly, music casts a long, transforming shadow on our quotidian existence. Consumers spend to the tune of 3 billion dollars annually to hasten this music love affair. What do you think?
Mike Pyatt's a Natrona County resident. His email's roderickstj@yahoo.com