by Mike Pyatt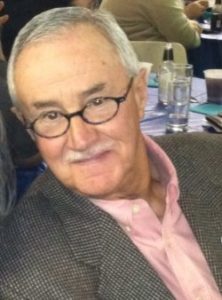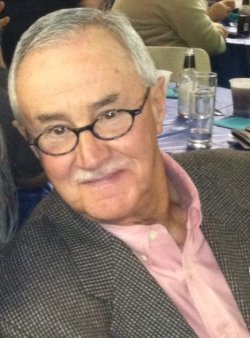 It isn't the Snail Darter, Black Rhino, or Western Lowland Gorilla. After this stunning, historic Presidential victory by Donald J. Trump, it may be a political species. Hillary Clinton conducted a conference call with her mega donors last week-end, and with a plaintive voice, blamed FBI Director James Comey's letters to Congress, in part, for her November 8th defeat. Finger pointing is one of the first symptoms in the political realm of being endangered. The GOP did it in 2012, and was teetering on the brink. They blamed Evangelicals for not turning out to support Mitt Romney. Others blamed him for his lackluster, "milk toast" debate style, failing to attack Obama's feckless record. Slow learners, the GOP establishment attempted to dig up the remains of Mitt Romney, to place him in the 2016, GOP Primary. He mustered enough strength to hurl barbs and insults at the Primary winner Donald Trump. Amazing what a fossil can do.
Democrats are in the midst of "soul searching." Anticipate a bitter behind the veil scrum, to find a leader of their now dispirited irrelevant party, since Hillary stumbled again. Will they go further left? Speaking of endangered species, socialist, masquerading as a Democrat, Bernie Sanders hasn't ruled out a run in 2020. He's overly optimistic. Though vigorous in the Primary race against Hillary, he may be pushing his octogenarian calendar. There's always former DNC chair, and Presidential candidate, "screaming" Howard Dean, or from "deep left field" Senator Elizabeth Warren, or Minnesota Congressman Keith Ellison. WikiLeaks revealed the deep schism in the Democratic party. In 1968, the DNC took a "left turn" and supported George McGovern. Are they going to race on again on "retreads?" Few will be shocked if the DNC moves further left, then hypocritically call for unity.
Clinton supporter and Democratic pollster, Doug Shoen, who resisted voting for her this time, warned the Democrats about going further left. He's not the lone voice urging that the party had grown too complacent, moved too far left, and relied on their "cult of personality" that worked in 2008, under then Senator Obama. Critics concede they failed to offer a compelling message in 2016. Some DNC leaders were leery of the hackneyed income distribution refrain, since most Americans hadn't had a raise in years. The rust belt states of the Great Lakes evidently had their fill.
Erie County, Pennsylvania, provides a transparent "political Petri-dish" revealing what happened to the 2016, General Election Democratic message. John Brabender, former advisor to  GOP Senator, and Presidential candidate, Rick Santorum, traversed the state in 2016, as a surrogate for Senate and Congressional candidates. He observed a shift in the voters comments and growing dissent with the Democrats recycled message. Trump carried this bell weather county narrowly 48.8 to 46.8 %, in this predominately blue collar, union county that borders Ohio on the West, and Lake Erie. However, it's notable this was the first time a Republican carried this county since 1988. Many of these Trump converts were the grandchildren of the Reagan Democratic coalition, who were convinced that Hillary wouldn't change anything for their benefit.
In Bucks County, a historic bastion of Democratic stalwarts, Hillary squeaked out a narrow margin 48.4 to 47.8%. Suburban Philadelphia County predictably went to her 82.4 to 15.5 %. Surprisingly the adjacent Chester County, she prevailed with a 9% edge. However, President Obama carried that county in 2012, with over 80%. According to Brabender these were signs of chinks in the Democrat's armor in 2016. Trump carried Pennsylvania 48.8 to 47.6%. However, in 2012, President Obama's margin was nearly 6% over Romney. The map's changed.
In the Cowboy State, Democrats are irrelevant at best. In HD 56, former Democratic Governor Michael Sullivan endorsed candidate Dan Neal, claiming he would bring civility to the legislature. That tout was insufficient to defeat Jerry Obermueller, the GOP winner. Six term Democratic House Minority leader, Mary Throne was "dethroned" in HD 11 by GOP Cheyenne attorney Jared Olsen. A Democratic glimmer, in HD 36, political upstart, Debbie Bovee, unseated incumbent Gerald Gay. In HD 35 and 37, the GOP incumbents prevailed. HD 57 and 58 are now occupied by new GOP faces, Chuck Gray and Pat Sweeney respectively. In SD 18 Hank Coe won. Some would swap a "good Democrat" for him. Although the Democratic party recruited more candidates than previously, the outcome was abysmal.
It appears the Esquibels, Ken, who was the House Whip, and Floyd took it on the chin. One trying to cross over to the Senate, defeated by Tara Nethercott, after 12 years in HD 41. Floyd was defeated by Affie Ellis in SD 8. Anthony Bouchard was especially tough on the Zwonitzer clan, defeating Dave in the Primary, and vanquishing Dave's wife Kym, who ran as an Independent, in SD 6. Only three Democrats are left in Senate. Anyone mention endangered? Registered voters tilt the GOP nearly 3 to 1. House GOP's remain in control 51 to 9.
Is the President-elect looking toward Wyoming? Senator John Barrasso, at the annual Wyoming Business Alliance/Heritage Foundation conference in Cheyenne, bidding farewell to Cynthia Lummis, apparently lobbied Trump, commenting that he could find no one better to lead the U.S. Department of Interior than Lummis. Is that the same "revolving door" practice in D.C. that many Trump voters spurned?
DNC supported their extremely flawed, compromised candidate. Now they point their long, bony finger of blame at the Electoral College. Patriots are duty bound to uphold righteous and just principles and practices. There's a brief window of opportunity to advance a righteous and just agenda before the liberal media and progressives can regroup, reload and fire back. Breathing should be easier sans the enormous "Federal regulatory boot" on our throat, that restrains liberty. There's no surcease to vigilance. Proverbs 14:34 states, "Righteousness exalts a nation, but sin is a reproach to any people." "When injustice becomes law, resistance becomes duty," Thomas Jefferson warned. No solipsism. What do you think?
Mike Pyatt's a Natrona County resident. His email's roderickstj@yahoo.com